Numerology For Day Number 4 With Life Number 1
---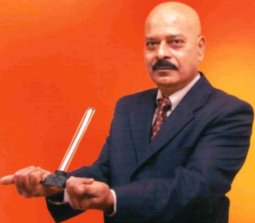 If You Have 4 & 1
Numerology of 4 and 1 is a very lucky combination. 4 is Rahu, 1 is Sun and both are intimate friends.
Therefore, these two Planets join to make you a highly gifted all rounder with astonishing knowledge.
You can have the abilities like that of George Washington and General De Gaulle, if your Name is Perfect.
---
When It Is Weak
4 & 1 has its own weaknesses. It is afflicted when you have a bad name with name number 8, 7, or 2. There numbers rob 4 & 1 of their merits. It makes you acquire evil friendships, waste your time, and earn bad names.
A good name change alone can save you.
---
Why Traditional Nameology Fails?
---
Numerology Compatibility
Lucky Tips For 4 & 1
Subject

Lucky Tips

Ruling Planets

Rahu and Sun

Lucky Planets

Sun and Venus

Lucky Numbers

1 and 6

Lucky Days

1, 10, 19, 28
6, 15, 24

Unlucky Days

8, 17, 26

Name Numbers
For Lucky Names

19, 37, 46, 64, 73, 91
15, 24, 33, 42, 51, 60, 69

Lucky Business

Oratory, Web Sites
Commission, Vehicles,
Fire and Iron
Journalism

Name Numbers
For Lucky Business

19, 37, 46, 64, 73, 91
15, 24, 33, 42, 51, 60, 69

Lucky Colors

Blue and Yellow

Unlucky Colors

Black and Red

Lucky Gems

Garnet
Light Blue Sapphire

Diseases

Piles, Diabetes
Hyper Tension, Gas
Paralysis, Strokes

Remedy

Name Change In 1 or 6
---
Take Scientific Help
If you are not lucky with your present name, better change it. Use our expert help, through the contact page. We design and give you the most Lucky Baby Names, Lucky Business Names, and Lucky Personal Names.
We correct your signature, prescribe your Lucky Numbers, Lucky Days, and Lucky Gems as per numerology. We confirm their accuracy by horary astrology, and with the Lecher Antenna, to Ensure your Success!
---
Basics-Of-Numerology
Name-Numerology For No. 1, 2, 3, 4, 5, 6, 7, 8, 9
Why Choose Lucky Baby Names
Lucky Tips For Business Success!
Love Life Mate Compatibility!
Know The Author Kannan M
Qualifications of Author Kannan M
Contact Us For Baby Names & Business Names!
Lucky Name Numerology
(+) and (-) Vibrations of Names & Gems Measured by Lecher Antenna!
---