Numerology For No. 1
Lucky And Unlucky Days
For Day Number 1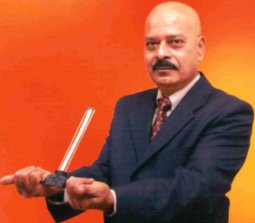 ---
Importance Of Timing
Numerology for No. 1: I detail here below the lucky and unlucky days for No. 1 in the following article.
If You start any venture or project or commence your actions on your Lucky Days You will surely Succeed.
If you start any venture or project or commence your actions On your Unlucky Days, you will surely fail.
---
Precisely Defines
The system precisely defines the timing for your actions. Certain numbers are auspicious for you. Your actions on days ruled by such numbers will fructify. If you do things on unlucky days, you will end up with failure.
---
Lucky Days
As per Numerology, your Day Number decides your Lucky Days. If your Day Number is 1, any day in any month, ruled by your day number will be lucky for you. As such, 1st, 10th, 19th, and 28th, are Your Lucky Days.
Actions done on 1, 10, and 19 dates will confer success. You can begin a business, build a house, change place of work, purchase vehicles, jewelry or properties, travel for work, transact negotiations and settle foe peace.
---
Unlucky Days
Numerology rules that any day in a month, ruled by a number which opposes 1, will be unfavorable. For your Day Number 1, the unlucky numbers are 8, 17 and 26. These are your unlucky days in all the months.
If you perform any action on these days, you will fail. 26, 8 and 16 are unlucky in that order. Your actions will result in waste of money, efforts, and time. You may earn a bad name. You may lose your reputation.
---
Numerology For No. 1
Unwanted Suffering
It is in your nature that you will purchase trouble. You will get unwanted sufferings. You get embittered with relatives and friends. What ever you try on these days, even if it appears to succeed, will not fructify.
---
Middling Days
Those days which are indifferent to your day number, will confer no lasting success. Even if you succeed, your happiness will be short lived. If 1 is your day number, 4th, 13th, 22nd, and 31st, are such days.
This number science dictates that you should not commence any activity on these days. If you do so, on 8th, 17th, and 26th, or 4th, 13th, 22nd, or 31st, you will taste defeat. The failure will repeat itself for many years.
---
What To Do On Bad Days
You can spend your unfavorable days, in doing your routine work. You can utilize these days to perform prayers, and appease your Gods with worship. This way, you can weaken the power of these unlucky days.
As per Numerology, in any month, a day has two aspects. Day No. and Compound Number You get the latter, by adding up values of day, month and year. Take care that this total does not qualify as an unlucky number.
---
Important And Useful
Information
---
Name Numerology For No. 1,
2,
3,
4,
5,
6,
7,
8,
9
Lucky Baby Names & Lucky Business Names! - Contact Us!
Why Choose Lucky Baby Names
Lucky Tips For Business Success!
Love Life Mate Compatibility!
Know The Author Kannan M
Qualifications of Author Kannan M
---