Numerology For Day Number 2 With Life Number 8
---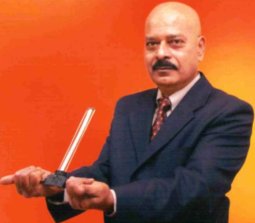 Ruled By 2 & 8
In Numerology you are said to be born with 2 & 8 if No. 2 is your Day Number and 8 is your Life Number.
No. 2 makes you ingenious. But No. 8 prevents your success. However you too can be highly successful.
It all depends on your Name. I shall design your lucky name taking care to avoid all the dangers of No. 8.
That powerful lucky name will propel you to success even with your 2 & 8.
---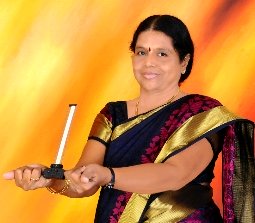 Mixed Results
Numerology of 2 and 8 Causes both the bad luck of Saturn and the ups and downs of of Moon. To avoid disease, sorrows, accidents and premature death, you have to seek remedy in the protection of 7 or 6.
You can also have your name in the rulership of Mercury. For this you have to get your name designed in one of the numbers in the 5 series. For example you may have a name in 14, 23, 41, 50, 59, 77, etc.
---
Ensure Good Resonance
But you should not be blindly number bound. There is no guarantee that No. 41 or 59 will yield you lucky names. You have to arrange the alphabets in such a way that the name resonates in good and lucky wavelengths.
You get this scientific service only from us. When we design a name, we ensure that it has no negative vibrations in your proposed name. We also ensure that it has good resonance with lucky wavelengths & frequencies.
---
Baby Names
When babies are born with 2 and 8, they begin to suffer these effects from early days. To save them from childhood ailments, and complications, you have to christen them with impeccable baby names in the vibes of 5.
Remember there are many fives in numerology. 5, 14, 23, 32, 41, 50, 59, etc. all vibrate in 5. Which one is best? To find this is an expert's job. If as per Horary, Mercury is not good you must choose a name in 7.
---
Numerology Compatibility
Lucky Tips For 2 & 8
Subject

Lucky Tips

Ruling Planets

Moon and Saturn

Lucky Planets

Ketu, Mercury, Venus

Lucky Numbers

7, 5, 6

Lucky Days

7, 16, 25
5, 14, 23
6, 15, 24

Unlucky Days

9, 18, 27

Name Numbers
For Lucky Names

14, 23, 32, 41, 50, 59,
7, 16, 25

Lucky Business

Fancy Goods, Vehicles
Metal, Contract, Machines
Commission Agency, Arts

Name Numbers
For Lucky Business

14, 23, 32, 41, 50, 59,
7, 16, 25

Lucky Colors

Green, Dark Blue
Yellow

Unlucky Colors

Black, Red

Lucky Gems

Cat's Eye, Pearl, Moon Stone

Accidents Diseases

Back Pain, Migraine
Phobias, Stomach Pain
Venereal, Diabetes
Business Names
Businessmen with No. 8 are prone to sudden losses and failures. 2 leads to alcoholism and 8 causes road, train or fire accidents. You can prevent this by having the
best business names
as per shastras, to achieve success!
---
Take Scientific Help
If you are not lucky with your present name, better change it. Use  our expert help, in the contact page. We design and give you the most Lucky Baby Names, Lucky Business Names, & Lucky Personal Names.
We correct your signature, prescribe Lucky Numbers,  Lucky Days, and Lucky Gems.  We confirm their accuracy by numerology, horary astrology, and with the Lecher Antenna to Ensure your Success!
---
Basic Concepts
Name-Numerology For No. 1, 2, 3, 4, 5, 6, 7, 8, 9
contact Us For Your Lucky Names And Success
Importance of Lucky Numbers
Science of Luck!
Winners Use Their Lucky Numbers
Power of Names!
Numerological Tips For Business Success!
Numerological Compatibility Decides Your Success!
Divinity of Number Seven
Love Life Mate Number Compatibility
Numerological Compatibility For Success- Who Will Help You?
Numerological Compatibility For Happy Married Life
Secrets of Number Seven
Power of Number 7
Know The Disciple Dr.J.Lakshmi Jeya Swaruoopa
Qualifications of the Founder and his Disciple
Know The Founder Kannan M

<!- end code -> <!- end code ->
---