Numerology for No. 9
Lucky And Unlucky Days
For Day Number 9
---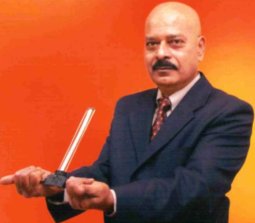 Lucky Numbers For 9
If you have 9 as your Day or Life No., Numerology for No. 9 gives Your Lucky Days and Unlucky Days.
It teaches you how you should avoid your unlucky days and how to use your Lucky Days more Profitably.
This article gives in depth info on your Lucky and unlucky days and teaches you how to empower them.
---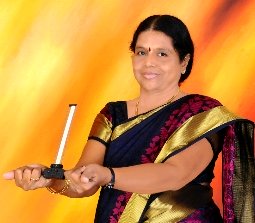 Numerology For 9
Your Lucky Days
You have a good fortune in your lucky dates. Of course your lucky dates are governed by your lucky numbers. Depending on your birth numbers and name your lucky numbers will be 1, 3, 5, 6, and 9.
Therefore you have 16 lucky dates in any month as follows.
1st, 10th, 19th
3rd, 12fth, 21st, 30th
5th, 14th, 23rd
6th, 15th, 24th
9th, 18th, & 27th
---
Your Unlucky Days
No. 9 has two enemy numbers. These are 2 and 7. 2 and 9 are mutually inimical. So also 7 and 9 are mutually inimical. Therefore,Your unlucky dates are
2nd, 11th, 20th, 29th in any month and
7th, 16th, & 25th in any month.
---
Other Unlucky Days
Naturally you will have one more birth number other than 9. If it is 6, 3 will be inimical and your unlucky dates will be 3rd, 12fth, 21st, and 30th in any month. If it is 3, then 6 will be inimical to you and your unlucky dates are 6th, 15th, and 24th in any month.
---
Action On Lucky Days
On these lucky days, you can attend business meetings, finalize contracts, begin new projects, start construction, go on business trips, and negotiate reconciliations. You are blessed with more lucky days than others.
---
Other Lucky Days
Numerology for 9 cautions that you should be careful not to miss your other important lucky days with the compound No. of 5, 9, 6, 3, and 1.
These days ruled by your lucky number as their compounds No. are most lucky for you. If you begin new projects on these days, you will continue to get profits for many years. You have maximum luck on these days.
---
Training The Lucky Days
The secret of success in Numerology is in not missing your lucky days and avoiding your unlucky days. You should cultivate your lucky days to work for you with zeal, by purposefully doing new projects on such days.
This adds powers to your lucky numbers, which rule your lucky days. When the next lucky day comes, these number makes it present great opportunities before you, for more profits. You acquire name and fame..
---
Taming Unlucky Days
But there is a solution. There is a strategy to gradually wean the power of your unlucky days. The secret is to invoke the blessings of God or your spiritual deity. These days are better spent in prayer and meditations.
When you ignore your unlucky days like this, these days become weak. They forget their job to damage you and they begin to lose interest in you. The bad luck will engulf others who do new projects on such unlucky days.
---
Take Scientific Help
If you are not lucky with your present name, better change it. Use our expert help, through the contact page. We design and give you the most Lucky Baby Names, Lucky Business Names, and Lucky Personal Names.
We correct your signature, prescribe your Lucky Numbers, Lucky Days, and Lucky Gems as per numerology. We confirm their accuracy by horary astrology, and with the Lecher Antenna, to Ensure your Success!
---
Basic Concepts
Name-Numerology For No. 1, 2, 3, 4, 5, 6, 7, 8, 9
contact Us For Your Lucky Names And Success
Lucky Name Numerology Home Page
Science of Luck!
Winners Use Their Lucky Numbers
Power of Names!
Numerological Tips For Business Success!
Numerological Compatibility Decides Your Success!
Divinity of Number Seven
Love Life Mate Number Compatibility
Numerological Compatibility For Success- Who Will Help You?
Numerological Compatibility For Happy Married Life
Secrets of Number Seven
Power of Number 7
Know The Founder and his Disciple
---