Attain Success By Lucky Name
Numerology! Contact Us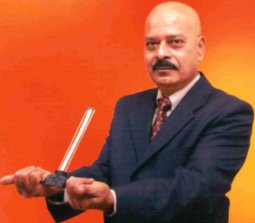 ---
Name Correction
Contact us for your Lucky Names, Baby Names, Business Names, and Lucky Corporate Company Names.
Use this form here to apply for what you want. Name correction with its Logic costs USD 365 or its equivalent in Indian Rupees.
The intelligent go for Name Correction that includes analysis.
---
The Big Difference
Other numerologists give names by blind belief by bookish numerology. But we do your names by scientific methods by numerology, astrology, bioenergetics, tests with Lecher Antenna and energy meter Acmograph.
Hence you ensure far better luck and prosperity with our service.
---
Enrich Your Business
I mention the fees for other services in USD. If you want to pay in Indian Rupees kindly convert the USD values into Indian Rupees and make your payment.
A Small Business name costs 1000 USD. An analysis of a business name costs 100 USD. An auspicious date and time for you to start a business or an event costs 465 USD.
A Corporate Business Name with Pvt. Ltd., LTD., INC, etc. costs 8350 USD. A Brand Name costs 550 USD. An auspicious lucky wedding date and time costs 465 USD.
---
Quality Work
Name Corrections are personally done by Expert Numerologist Mr. Kannan M. He does it 100% as per Numerology, verifies its accuracy by Horary Astrology, and confirms its correctness by Lecher Antenna Measurements.
---
Numerology Basics
Name-Numerology For No. 1, 2, 3, 4, 5, 6, 7, 8, 9
Why Choose Lucky Baby Names
Lucky Tips For Business Success!
Love Life Mate Compatibility!
Know The Author Kannan M
Qualifications of Author Kannan M
Contact Us For Baby Names & Business Names!
Lucky Name Numerology
updated on 01-10-2014
---