Name Numerology A Mantra
For Movie Super Stars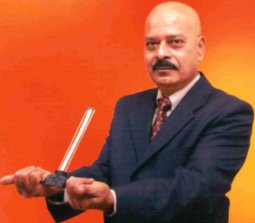 ---
Craze Of Film World
Name Numerology has a terrific demand in the film world. Movie stars do believe in name change.
They believe from their hearts that a change of name can make them really rich and famous.
Take Sivaji Rao who once was a bus conductor. It was he who became Super Star Rajini Kanth.
---
More Examples
If you look deeply, almost all famous film stars had changed their names. Saravanan became Surya. Muthu Raju became Raj kumar. Sankara Vara Prasad became Chiranjeevi. Muhammed became Mammooty.
---
Why Traditional Nameology Fails?
---
Deep Roots Struck
And Kennedy became Vikram! Name Numerology has struck deep roots in the film world. Presently directors, camera men, and lyricists have started changing names. Even film titles are chosen as per numerology.
Numerology has not spared the television either. If Television serials are to be successful, design the serial names as per numerology. To be successful, Television Actors too change their names as per numerology.
---
Serials No Exception
Ekta Kapoor, famous producer in the Star TV, is a staunch fan of name numerology. She begins all her serials with the alphabet 'K'! This has proved lucky for her. All these serials run successfully as box office hits.
---
Success In Business
Numerology rules in the business world as well! Multi- millionaires who were nobodies, became stinking rich by changing names. They changed their business names too as per numerology and attained big success.
---
Hindi Film Stars
Hindi stars too change names as per Numerology. Fatima became Nargis. Hari wala became Sanjeev Kumar. Saleem became Salman Khan. Reema Lamba became Mallika Sherawat. B J Kazi became Johny Walker.
Yusuf Khan became Dilip Kumar. Dharam Singh became Dharmendra. Ravi Kapoor became Jeetendra. The list is endless. This has given a new proof and an awareness on the mysterious powers of name numerology.
---
Religious Adherence
You may ask why we speak about film stars alone to extol the merits of numerology. Because film stars make their names work! Every day they write their names a number of times decided by their lucky numbers.
They write it religiously uttering it like a mantra. They show devotion to their new names to infuse it with special powers. This makes them successful. They even name their children with rich lucky baby names!
---
Apply The Name
Film stars make you know them by the new names. This is a secret in name numerology. People must refer to you, talk and think about you by your new name. This charges your name with mysterious super powers!
If you want Success, you too should follow them. Apply these rules of name numerology. Write your names in capital letters, in a special note book which you must keep in a sacred place or in your room of worship.
---
Famous Tamil Film Stars Who Changed Their Names!
Famous Hindi Film Stars Who Changed Their Names!
---
When Success Eludes!
If even after many efforts in name change, you do not get success, it means, your name is defective as per name numerology. It may have defects in written and spoken forms. Some unlucky factors Exist There!
---
Take Scientific Help
If you are not lucky with your present name, better change it. Use our expert help, through the contact page. We design and give you the most Lucky Baby Names, Lucky Business Names, and Lucky Personal Names.
We correct your signature, prescribe your Lucky Numbers, Lucky Days, and Lucky Gems as per numerology. We confirm their accuracy by horary astrology, and with the Lecher Antenna, to Ensure your Success!
---
Controversy Over Film Star Names
---
Basics Of Numerology
Name-Numerology For No. 1, 2, 3, 4, 5, 6, 7, 8, 9
Lucky Baby Names & Lucky Business Names! - Contact Us!
Why Choose Lucky Baby Names
Lucky Tips For Business Success!
Love Life Mate Compatibility!
Know The Author Kannan M
Qualifications of Author Kannan M
Lucky Name Numerology
---