Numerology For No. 2
Famous Personalities With
No. 2 As Day Number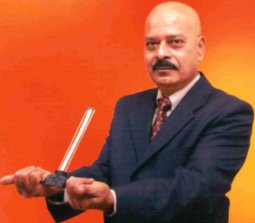 ---
Power Of No. 2
Numerology for 2 is explained here with details of famous people who had Number 2 as their Day Number.
See how their Life Number affected the quality of their Day Number, and influenced the quality of their lives.
Though born with the weak No. 2, they became famous or notorious due to their Life No. and Name No.
Any disharmony in their lives is explained by These Three Numbers.
---
Influence Of Day & Life Numbers
The power of name numerology resides in the correct name to offset the conflicts of life number over day number. For example 2 is inimical to a life number of 9, 8 or 4..These are instances demanding name change.
---
The No. 2 Persons
| Name | Date Of Birth | Day Number | Life Number |
| --- | --- | --- | --- |
| Thomas Alwa Edison | 11-02-1847 | 2 | 6 |
| Adolf Hitler | 20-04-1889 | 2 | 5 |
| Robert Clive | 29-09-1725 | 2 | 8 |
| Lord Nelson | 29-09-1758 | 2 | 5 |
| John Keats | 29-10-1795 | 2 | 7 |
| Benito Mussolini | 29-07-1883 | 2 | 2 |
| Hiro Hito | 29-04-1901 | 2 | 8 |
| Havlock Ellis | 02-02-1859 | 2 | 9 |
| Vinoba Bhave | 11-09-1894 | 2 | 6 |
| Emilie Zola | 02-04-1840 | 2 | 1 |
| M K Gandhi | 02-10-1869 | 2 | 9 |
| Pope Pious XII | 02-03-1876 | 2 | 9 |
| Rajiv Gandhi | 20-08-1944 | 2 | 1 |
| Guru Nanak | 11-11-1469 | 2 | 6 |
| Stim Ford | 11-05-1910 | 2 | 9 |
Other Famous Persons
Famous Persons With Day No. 1, 2, 3, 4, 5, 6, 7, 8, 9
---
Basics-Of-Numerology
Name-Numerology For No. 1, 2, 3, 4, 5, 6, 7, 8, 9
Why Choose Lucky Baby Names
Lucky Tips For Business Success!
Love Life Mate Compatibility!
Know The Author Kannan M
Qualifications of Author Kannan M
Lucky Name Numerology