Numerology Business Name
Overrides Capital Or Talents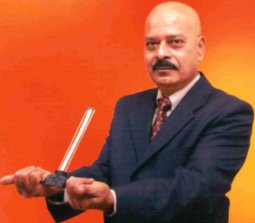 ---
Business Numerology
Numerology Business Name is More Important than the Money Invested or Special Talents in your Business.
I have seen many Organizations close down as a result of keeping wrong and unlucky Business Names.
You spend millions in advertisement, and overheads for your business.
---
Numerology Business Name
Compatibility
But you forget to check if you have the correct business name as per business numerology. You do not check if your own name is correct and if it suits your business. You do not check if it has numerology compatibility with your numerology numbers. You do not check your partners' names.
---
Contact Us For Lucky Business Names
---
Visitor's Submission
Take this visitor's submission and numerology business name for analysis. Gandlapally Vijaykumar has one business as Matrix Advertising. Another is Radhikesh Advertising Media. He has not had success in both firms.
He has made a submission in our web site requesting me to answer this paradox that though he knows his business and though he works hard, he is always back to square 1. Success is only his dream and not reality.
---
Name Analysis For Business Names
---
Unlucky Number
I have repeatedly told in my site that you must not have your business name in Number 28. It is a regressive number and it pulls you back again and again. In his submission he has mentioned his name as G. Vijay Kumar.
G. Vijaykumar is 3+25 =28. This proves that having this name number 28, one can not be successful. Kumar has bad phonology in Mar. Mar means spoil. In Hindi it means thrash or beat. In Tamil it is a bad prefix.
---
Bad Phonology
Ku in Kumar too has bad phonology. Kuthark, Kuyukthi, Kuroopi, Kurang are all bad words with Ku. Ku means bad, evil or ugly. As far as possible your name should not carry hidden negative meanings in any popular language.
This affects the overall efficacy and goodness of the name. Therefore G. Vijay kumar can not be a successful numerology business name for him. Numerology and business are intertwined and important for your success.
---
Name Analysis
Let us take his name Gandlapally Vijay Kumar. It is in 33+25= 58=13=4. No. 4 or 13, or 58 are all unsuited for business success. These numbers represent the negative node Rahu which always travels backwards.
With this numerology business name, you can be a stage speaker for election campaigns and not a success in business. Vijaykumar comes in 25. It is ruled by Kethu. it does not allow you to enjoy worldly success.
---
Correct Your Name
For business success your personal name must be correct as per numerology. Then only you must look for a perfect numerology business name. Now let us analyze Mr. Vijaykumar's two business names.
---
Business Names
His first numerology business name is Radhikesh Advertising Media. It comes in 28+35+15 =78. His second business name is Matrix Advertising. It comes in 17+35=52. His first name has one 8. His 2nd name has two 8s.
He has the evil effect of Saturn once in his first name in 35 and twice in his second business name as 17 and 35. His first name comes in 78 (again 7 & 8 ) and second one in 7 & two 8s which is unfit for business success.
---
In such a situation, how can he expect success in his business? His personal name and business names are all defective. For detailed analysis of these two names click the following link. It is live now Here!
---
Useful Business Tips
The following links on business numerology contain invaluable business tips for your success. You will find original info not available else where on the internet. We are sure that you will derive great benefits from this exercise.
Choose Your Business As per Numerology
---
Take Expert Help
If you are not happy with your name or business name, change it at once. Use our expert help, through the contact page. We give you, your most Lucky Baby Names, Lucky Business Names and Lucky Personal Names!
We correct your signature, prescribe your Lucky Numbers, Lucky Days, Lucky Gems, and Colors, as per numerology. We confirm their accuracy by horary astrology, and with the Lecher Antenna, to Ensure your Success!
---
Business Numerology
For No. 1 to No. 9
Business Numerology Ideas For Persons Born With No. 1
Business Numerology Ideas For Persons Born With No. 2
Business Numerology Ideas For Persons Born With No. 3
Business Numerology Ideas For Persons Born With No. 4
Business Numerology Ideas For Persons Born With No. 5
Business Numerology Ideas For Persons Born With No. 6
Business Numerology Ideas For Persons Born With No. 7
Business Numerology Ideas For Persons Born With No. 8
Business Numerology Ideas For Persons Born With No. 9
---
Basics-Of-Numerology
Name-Numerology For No. 1, 2, 3, 4, 5, 6, 7, 8, 9
Why Choose Lucky Baby Names
Lucky Tips For Business Success!
Love Life Mate Compatibility!
Know The Author Kannan M
Qualifications of Author Kannan M
Lucky Name Numerology
Numerology Business Name To Contact us Page!
Corporate Business Name
---