Numerology Love Match
To Avoid Love Failure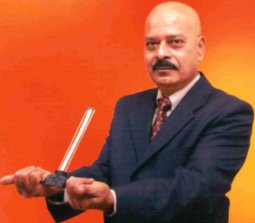 ---
Mantra for Lovers
Numerology Love Match has become a mantra amongst modern lovers.
They look for numerology love compatibility to ensure having a steady and satisfying love life.
They also look for birthdate numerology compatibility, and harmony in the lover's numerology numbers for success in their love.
As per birthdate numerology compatibility, if the lover has conflict in his numerology numbers, he can not be a steadfast or satisfying lover.
---
Do your Numerology Calculation And Find Your
Day Number
,
Life Number
,
Name Number
,
And Compound Number!
---
Avoid Conflict Numbers
If you want perfect love match, begin the process by elimination. Look at the birthday numerology numbers of your lover. Know if he has a conflict in his birthdate numerology compatibility.
If your lover has 3 and 6 in his birthday numerology numbers, he is not your ideal love match. Suppose his numerology numbers are (7 and 9),(7 and 8), (2 and 9), then again it is better to stay away from that person.
---
Nameology or Secrets in Science Of Names!
---
Marriage Numerology Predictions For Persons Born With Day No. 1
---
Numerology Love Match
Dangers of No. 8 & 7
Numerology Love Match is difficult if your lover has 8 as his Day or Life Number. No. 8 is ruled by Saturn. It causes delays, disappointments, dejections, and defeats. It will also cause accidents or untimely death.
Birthdate Numerology Compatibility is also afflicted if your lover has 7 as his birthday numerology numbers. No. 7 gives you a renouncing temperament. It makes you despise worldly acquisition and possessions.
---
Know These Name Numbers & Avoid Diseases!
---
Name Matters Most
You will make a mistake in numerology love match if you ignore the Name Number. Your Name is more powerful than your birthday numbers. Its component words and the total Name No. are important.
Among numerology numbers the name number assumes more significance. You may have the best day no. and life no. combinations. An incorrect name will rob the benefits of these birthday numbers.
---
Cure Your Chronic Diseases By Lucky Name Numerology!
---
Avoid These Numbers
You have a very bad numerology love match if your lover's name number comes in any of the following numbers. 16, 17, 26, 29, 31, 39,38, 44, 47, 52, 53, 58, 62, 67, 70, 71, 74, 76, 79, 80, 83, 85, 88, 89, 92, 94, 97, 98.
If your lover has one of these numerology numbers, you can avoid him and look else where. If you must love him, it is better to insist that he changes his name as per numerology, bioenergetics, and horary astrology.
---
Numerology Help Me Find Compatibility -Life Saving Advice!
---
The Remedy
If your name is unlucky, change it at once. Take help from an expert who knows bioenergetics, Lecher Antenna, and Horary Astrology. He will help you find your ideal name number. Have your name finalized in that number.
If you are not happy with the name of your wife or partner, you can approach Mr. kannan M, through the contact page. He will give you the most Lucky Baby Names, Lucky Business Names and Personal Names!
---
Related Topics
Compatibility For Success!
Who Will Help You? Compatibility!
Numerology Love Compatibility!
Numerology-Compatibility When Your Love Is True!
Compatibility For Happy Married Life!
Birthdate Numerology Compatibility Decides Your Success!
Numerology Help Me Find Compatibility -Life Saving Advice!
Consult Us For Name Change & Business Names!
---
Basics Of Numerology
Name-Numerology For No. 1, 2, 3, 4, 5, 6, 7, 8, 9
Why Choose Lucky Baby Names
Lucky Tips For Business Success!
Love Life Mate Compatibility!
Know The Author Kannan M
Qualifications of Author Kannan M
Contact Us For Baby Names & Business Names!
Numerology Love Match To Lucky Name Numerology
---